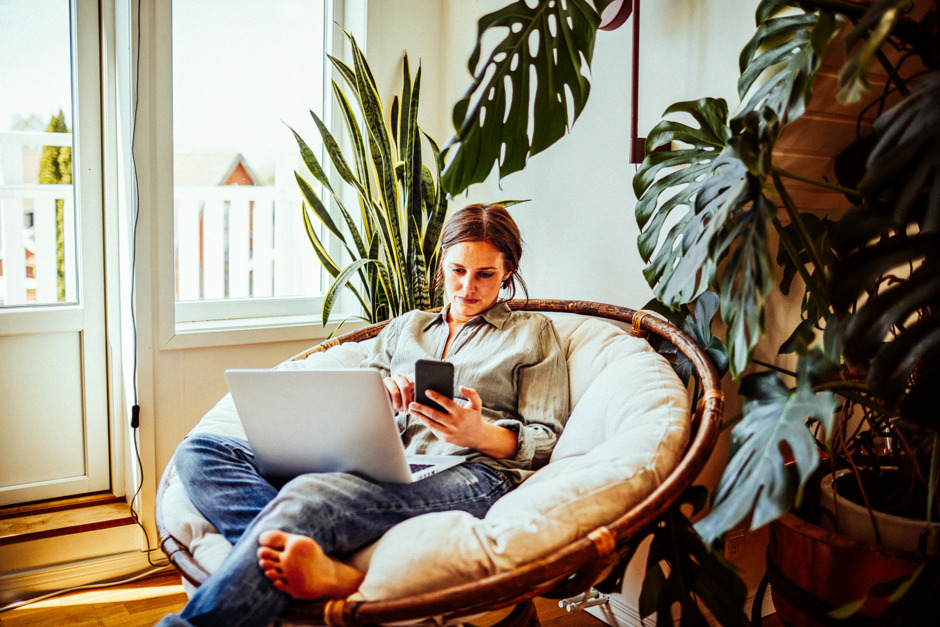 Scoop: ING Belgium launches ING QR Code for easier and more secure online banking
New technology helps halve the number of card readers and combat new forms of cybercrime
Customers at ING Belgium no longer need their card reader on them at all times to log in or carry out a transaction on their computer. They can now simply use the ING QR Code, a first in the Belgian banking landscape. This is another example of how the bank is making home banking easier for retail and business customers. It is also in response to the fact that fewer and fewer people are ordering card readers as they do more of their banking on their smartphones and tablets. The smart technology used to develop the ING QR Code is ultimately an additional weapon in the fight against cybercriminals. ​ ​
1.5 million people - that's almost six in 10 ING Belgium customers - bank with the ING Banking app on their mobile device. Almost 30% do their banking via Home'Bank on a computer. In seven out of ten cases, customers use the card reader to log in. However, the number of customers still ordering a card reader has halved in five years as we do more banking on our mobile devices. Most of us have our smartphones on us at all times, while a card reader is sometimes lost at home. The bank is adapting to this new trend, and removing the inconvenience of a misplaced card reader by launching the ING QR Code.
​
​Sali Salieski, Head Retail & Private Banking at ING Belgium:
"When you want to login on your computer via Home'Bank or Business'Bank, you choose the 'Log in with the ING QR Code' option. A QR code appears that you scan with the in-built scanner in the ING Banking app. You then identify yourself via a numeric code, Face ID or Touch ID. If you want to sign a transaction that you would normally do with your card reader, you immediately receive a notification on your smartphone to confirm this transaction. Those without a smartphone can of course continue to use the card reader"
New technology keeps cybercriminals at bay ​ ​
With the introduction of the ING QR Code, ING Belgium has shifted up a gear to make online banking via Home'Bank and Business'Bank even easier. This is the result of a year long collaboration between more than 250 technology and banking specialists within ING from nine different countries. In addition to the card reader and itsme, the bank has added a third secure option for online banking. ING is the first bank in Belgium to launch this innovation in the market. ​ ​ ​ ​ ​
​
​Sali Salieski, Head Retail & Private Banking at ING Belgium:
"Customers no longer have to enter complicated codes which they don't understand or where they're not sure if cybercriminals are behind them. You stay within your own ING environment and get extra details about your transaction so it's easier to check if everything is correct. That way, we make it even more user-friendly for our customers"
ING QR Code in fight to reduce waste mountain
The ING QR Code is not only there to make online banking easier and simple. ING is also doing its bit to reduce electronic waste. According to the most recent figures from Recupel, the organisation that recycles electrical and electronic appliances in our country, Belgian families collectively have 50 million unused electrical appliances in their homes. Third in the top ten are card readers and calculators. That amounts to 1.5 million units.
​
​Sali Salieski, Head Retail & Private Banking at ING Belgium:
"With the introduction of the ING QR Code, we also want to do our bit to reduce waste. With digitisation, we estimate that the card reader will all but fall out of use. However, it will, of course, remain a valid and secure alternative for logging in and signing transactions"
---