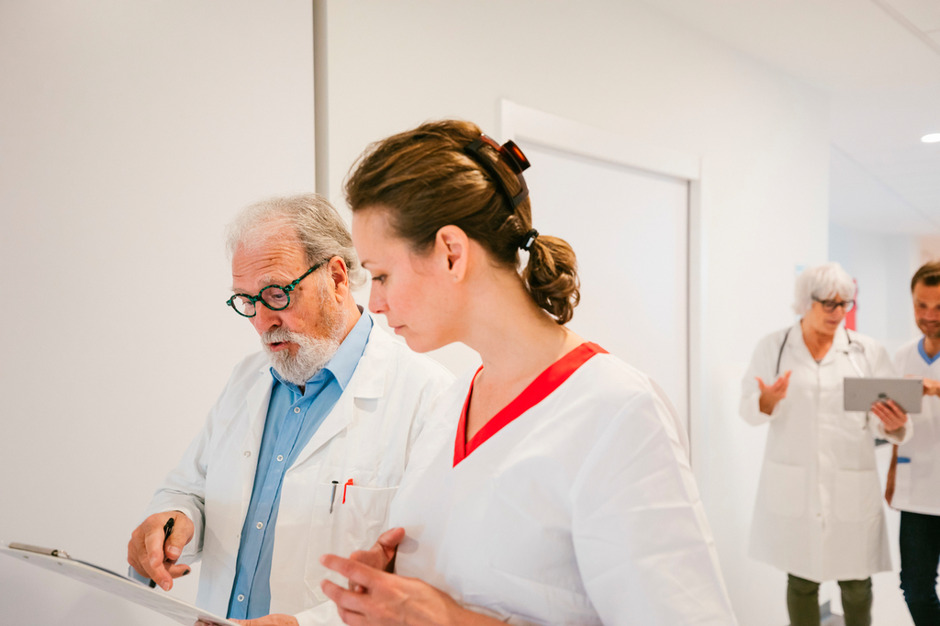 ING Belgium donates half a million euros to the King Baudouin Foundation in the fight against the coronavirus
Funds earmarked for hospitals and retirement homes in difficulty
Tuesday, April 14, 2020 — ING Belgium has donated half a million euros to the King Baudouin Foundation in the fight against the coronavirus. The funds will go to the foundation's Solidarity Fund to help hospitals and elderly care centres as well as young people and people with disabilities during this crisis.
The world is currently facing an historic challenge. The coronavirus has had unprecedented consequences on our health, our society and our economy. Our healthcare institutions are facing enormous challenges as a result of the pandemic. And there are multiple urgent and constantly changing interventions required in order to meet them. But even after the crisis is under control, hospitals and other care institutions will need assistance to continue providing high-quality care.
Half a million euros for the King Baudouin Foundation
ING Belgium has donated 500,000 euros to the King Baudouin Foundation, of which the bank has been a partner for many years. The foundation manages the Solidarity Care Fund, which helps hospitals and care centres throughout the country in the fight against the coronavirus. 70% of the funds collected will be made available to hospitals, 30% will go to other residential care institutions (for the elderly, youth care, people with disabilities, etc.).
"It is crucial to help health workers face this crisis and keep on functioning under proper conditions, even after the crisis. In these exceptional circumstances, the various authorities in our country are making enormous efforts to respond in a coordinated manner to the material, logistical and staffing needs of healthcare institutions. But those requirements remain considerable and there are many individuals and companies who want to help. We are therefore pleased with this fine gesture from ING."
Gerrit Rauws, Health Director of the King Baudouin Foundation
"Healthcare providers are the heroes of our society"
There are many employees of ING Belgium who also make their own contribution to society. From colleagues who are volunteering to help sew mouth masks to colleagues who donate laptops or help doctors' surgeries and healthcare organisations improve their IT infrastructure.
"As a bank, we have a social role to play. If we want to get back to normal as soon as possible, we have to offer extra help where the need is greatest. Caregivers are the heroes of our society and now more than ever we need to support them as much as possible."
Erik Van den Eynden, CEO ING in Belgium
ING has been working with the King Baudouin Foundation for 15 years to support associations and social projects active in education, healthcare, heritage and the circular economy. As in 2019, the bank will again be donating almost 300,000 euros to projects that promote digital inclusion.