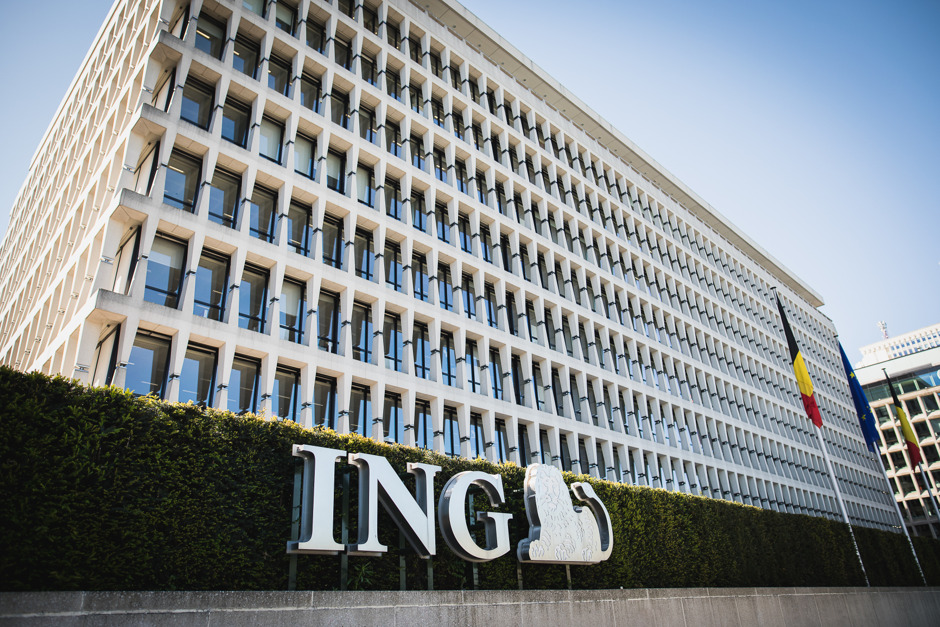 ING Belgium and European Investment Fund sign €400 million guarantee agreement for SMEs
Loans support re-start of Belgian economy in wake of COVID-19 crisis
ING Belgium signs guarantee agreement with European Investment Fund (EIF) under the "European Guarantee Fund", to channel financing to hard-pressed Belgian companies. As the first Belgian bank to use the EGF-guarantee, the transaction will support an ING portfolio of up to €400 million in new financing to small and medium-sized Belgian businesses. The EGF is part of the €540 billion EU rescue package in the wake of the COVID-pandemic.
SMEs in Belgium can look forward to € 400 million in new financing made available by ING and the European Investment Fund. From today ING customers with small and medium-sized enterprises1 can call on new guarantee agreement that ING Belgium has concluded with the European Investment Fund.
As of today, entrepreneurs and self-employed customers of ING Belgium with small to medium-sized businesses can apply for a loan that is covered by the EIF. The EIF-guarantee is supported under the pan-European Guarantee Fund (EGF), which ING is the first bank to make use of in Belgium. This guarantee enables the bank to provide loans to SMEs on more favourable terms, which can help to accelerate the recovery of the Belgian economy in the aftermath of the COVID-19 crisis.
"As the vaccination campaign against the coronavirus reaches cruising speed, we at ING are determined to support our Belgian companies, which are the backbone of our economy, in a faster recovery. We are therefore delighted to have reached an agreement with the EIF for the substantial sum of €400 million. It gives our customers the sometimes much-needed push in the right direction. We would therefore like to thank the EIF for the trust they have placed in us. It is a very positive continuation of a fruitful cooperation that has already lasted for years."
​Philippe Wallez, head of Business Banking at ING Belgium
Specifically, companies will have access to funding until 31 December 2022, with a 70% guarantee from the EIF for each new loan, up to a maximum of €7.5 million per loan.
"As we collectively try to turn the page on this crisis, we need to ensure that small businesses have the support they need to weather the storm and push ahead on the path to recovery. We are very glad to team up once again with ING to offer exactly this kind of support to Belgian entrepreneurs and small businesses through the European Guarantee Fund." EIF Deputy Chief Executive,Roger Havenith
1 Conditions can be found at https://www.ing.be/en/retail/my-news/European-guarantee-fund.