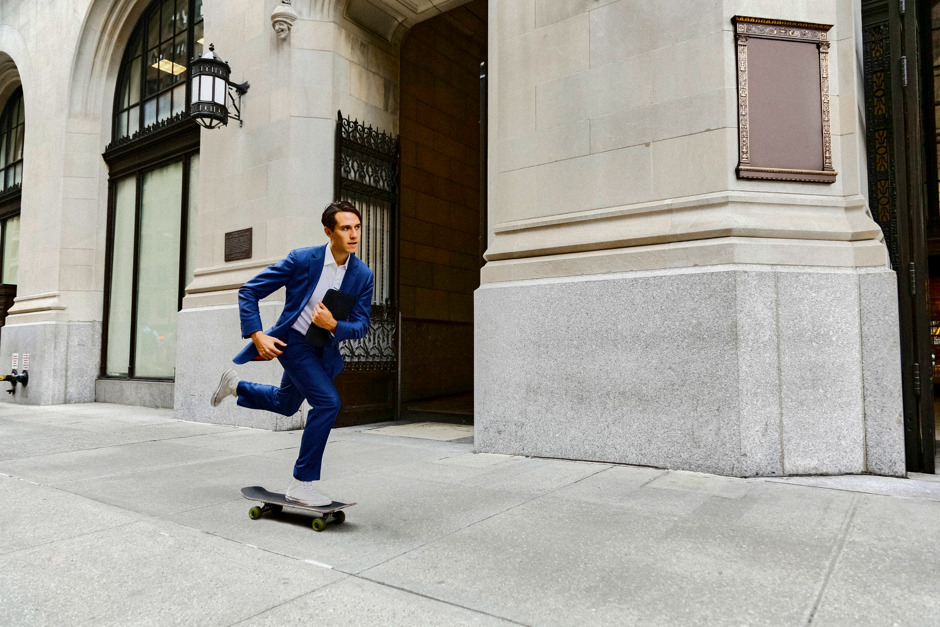 ING and EIB give €600 million in new loans to small and medium-sized enterprises in Belgium, the Netherlands and Luxembourg to boost sustainability
The European Investment Bank is stepping up its cooperation with ING to support businesses with favourable terms for loans and leases that enable new investments with a positive impact on our climate and environment.
This is the eighth joint programme between the European Investment Bank and ING aimed at small and medium-sized enterprises based in the Benelux since 2009 and the second programme aimed at boosting sustainability since 2019.
ING and the European Investment Bank have intensified their long-term partnership by making over €600 million available for new loans and leases to small and medium-sized enterprises in Belgium, the Netherlands and Luxembourg. Half of this amount will go to corporate clients of ING in the Netherlands and the other half to corporate clients of ING in Belgium and Luxembourg.
As part of this eighth transaction since 2009, the EIB is lending €300 million to ING, which in turn is putting in an equal amount. That adds up to a total of €600 million in new loans and leases aimed at driving sustainable business investment. The EIB's loan to ING allows ING to provide loans and leases at a lower interest rate.
Through the seven previous programmes since 2009, a total of approx. 3,000 companies have been able to access a total of €1.85 billion in finance at attractive rates.
Saskia Bauters, Head of Business Banking Sales at ING Belgium: "The agreement with the European Investment Bank allows us to offer our business customers a significant discount on interest rates for financing sustainable projects. This offer fits in perfectly with the rest of our sustainability strategy which aims to offer SMEs the push they need to choose the most sustainable solution. Just another way we're supporting our customers and working together towards a sustainable economy that will help achieve the climate objectives."
Laurens de Vos, Director Business Banking at ING Netherlands: "The cooperation with the European Investment Bank allows us to offer business finance at attractive interest rates, discounted for investments that have a positive impact on our climate and environment. One way in which we are encouraging businesses to make such sustainable investments sooner than normal. An ING survey earlier this year showed that Dutch companies want to accelerate their sustainable transition. As a bank, we want only to encourage them through easy access to finance. And the significantly discounted interest rate helps a great deal and will enable entrepreneurs to invest, for example, in electric vehicles, sustainable production methods and green buildings."
Kris Peeters, Vice President EIB: "By now it is clear to almost everyone that becoming more sustainable is a must. As Europe's climate bank and also as part of the European Green Deal, the EIB aims to provide support and encouragement at both macro and micro level in order to green our societies. Thanks to this partnership with ING, we can also reach out to small and medium-sized enterprises and give them an extra incentive in the form of interest rate rebates. So that they can really start doing something about the environmental aspect of their operations."
Applications for a loan or lease must meet ING's usual credit conditions as well as pass checks to ensure that the funds are actually used for investments that contribute to improving our climate and environment. These conditions are also laid down in the agreement between the EIB and ING, in line with the EU Taxonomy. Loans and leases are available for companies with up to 3,000 employees. The total investment may not exceed €25 million and the loan amount is limited to €10 million. The final approval of all loans or leases remains at ING's discretion.
Background information:
The European Investment Bank (EIB) is the European Union's long-term lending institution. The Bank is directly owned by the EU member states - the Netherlands and Belgium both own 5.2% of these shares - and can therefore borrow very cheaply on the capital market. This allows the EIB to make long-term financing available for sound investments that contribute to EU policy goals. In 2022, the EIB made more than €2.26 billion available for Belgian projects.
ING Belgium is a universal bank that provides financial services for private individuals, businesses and institutional customers. ING Belgium S.A./N.V. is a subsidiary of ING Group N.V. via ING Bank N.V. (www.ing.com).
ING is a global financial institution with a strong European base, offering banking services through its operating company ING Bank. The purpose of ING Bank is: empowering people to stay a step ahead in life and in business. ING Bank's more than 58,000 employees offer retail and wholesale banking services to customers in over 40 countries. ING Group shares are listed on the exchanges of Amsterdam (INGA NA, INGA.AS), Brussels and on the New York Stock Exchange (ADRs: ING US, ING.N).
Sustainability is an integral part of ING's strategy, evidenced by ING's leading position in sector benchmarks. ING's Environmental, Social and Governance (ESG) rating by MSCI was affirmed 'AA' in September 2022. As of August 2022, Sustainalytics considers ING's management of ESG material risk to be 'strong', and in June 2022 ING received an ESG rating of 'strong' from S&P Global Ratings. ING Group shares are also included in major sustainability and ESG index products of leading providers Euronext, STOXX, Morningstar and FTSE Russell.
For more information, please contact:
EIB: Tim Smit, +352 691 28 64 23, [email protected] – Volg ons op Twitter - Website: www.eib.org/press – Persvoorlichting: +352 4379- 21000 – [email protected]
ING Belgium and ING Luxemburg: Gianni de Muynck, +32 476 62 77 16, [email protected] - Website: www.ing.be
ING Netherlands: Robert Gunther, +31 (0)650257879, [email protected] -Website: www.ing.nl/nieuws