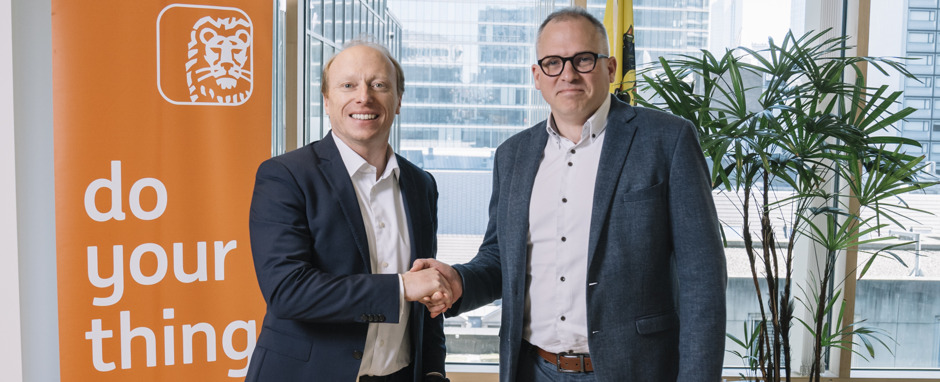 Flemish government reaffirms confidence in ING Belgium as home bank until 2026
Major bank manages transactions for Flemish administration for more than a decade
ING Belgium may call itself home bank of the Flemish government for at least two more years. ING Belgium has been managing all payment traffic for the Flemish government and dozens of agencies since 2012. On an annual basis, this amounts to an average of EUR 120 billion in payments or 10 million transactions that the bank may manage on behalf of the government.
Concretely, the bank will manage all payment traffic for Flemish government ministries and 100 agencies until the end of January 2026. 50 new government bodies were recently added to that list, including such big names as Lantis (formerly BAM), Limburgse Reconversiemaatschappij (LRM), Participatiemaatschappij Vlaanderen (PMV), Corda Campus, etc. ING will also take care of any bank guarantees as required and offer a credit line of EUR 3.75 billion.
Matthias Diependaele, Flemish Minister of Finance and Budget
"As far as the Flemish government is concerned, we are very satisfied with the smooth cooperation with ING. We are therefore pleased to be able to extend the cashier contract with ING for another 2 years and at the same favourable conditions. It's a win-win for both parties, which is also demonstrated by ING's confidence in the Flemish government's financial situation. Indeed, the accompanying credit line of EUR 3.75 billion will also be extended on the same good terms."
ING Belgium is delighted that the Flemish government is extending the partnership for another two years.
Peter Adams, CEO ING Belgium
"Every year, we manage an estimated 10 million transactions. Think for example of all Flemish subsidies or operating funds such as the municipal fund, or the payments of teachers' and civil servants' salaries. This is a big responsibility, and we are therefore very proud that the Flemish government has reaffirmed its trust in us as its house banker. As a bank of multiple agencies and ministries active in the public and social profit sector, we want to be a reliable partner for all segments of our society. We see the good cooperation that has been in place for more than a decade confirmed today, and our employees appreciate that very much, too."